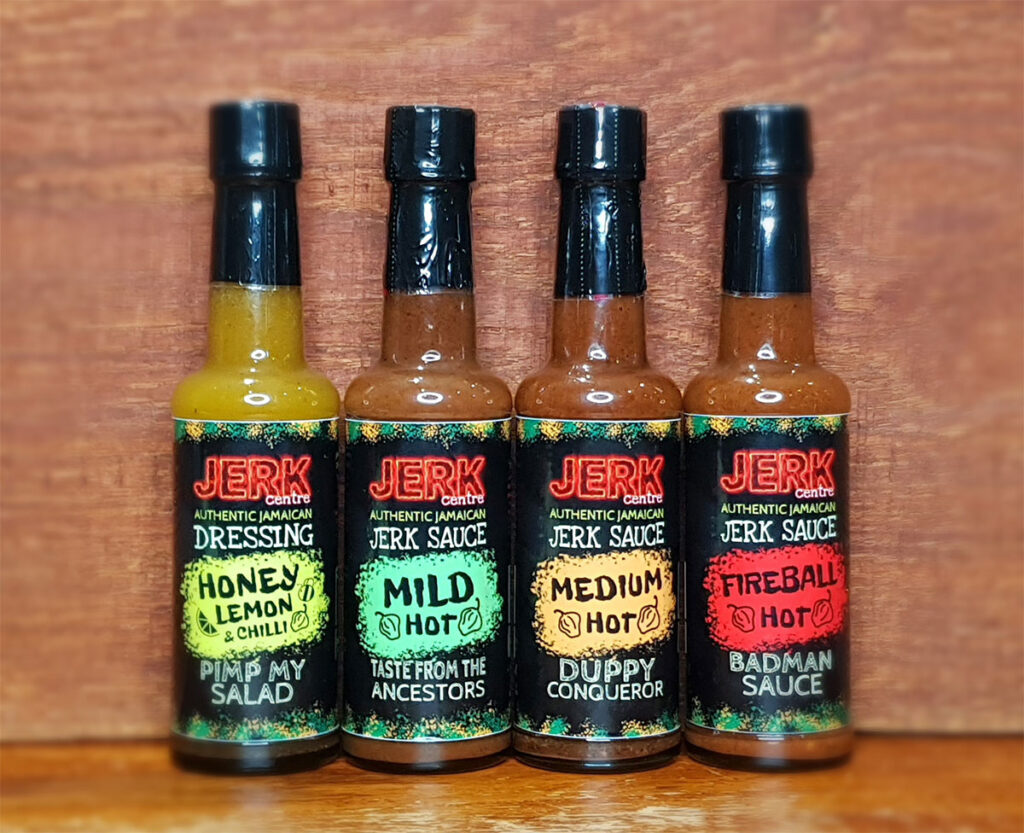 Welcome to the wonderful world of Jerk Centre. 
Jerk Centre is a family run business, based in the Lincolnshire, in the United Kingdom.
Our sauces and dressing's are hand-made in small batches, using the freshest ingredients, to ensure we produce the best products for our customers.
Plus, there are no preservatives, additives, colouring, nuts, garlic, soy or dairy included in our ingredients. And it is suitable for vegan. 
Our inspiration!
My mother's cooking was incredible and there wasn't day she didn't cook. So my siblings and I were blessed with being able to eat the most delicious, Jamaican food everyday.
She planned amazing dinner parties, or as my mum would say "Feast days". She'd invite Friends and family over to eat, laugh and be happy. Mum often spoke about owning a restaurant and having her food in stores. She even had a name for it, it was called, "Taste & See". Sadly it never manifested in her lifetime. But it has manifested in ours. The Jerk Sauce we have created pay homage to the aroma's of my Mums Christmas dinners and sparks the feeling of happy family/friends get togethers. For us It's "Good Times" in a bottle and we sincerely hope you love it as much as we all do.