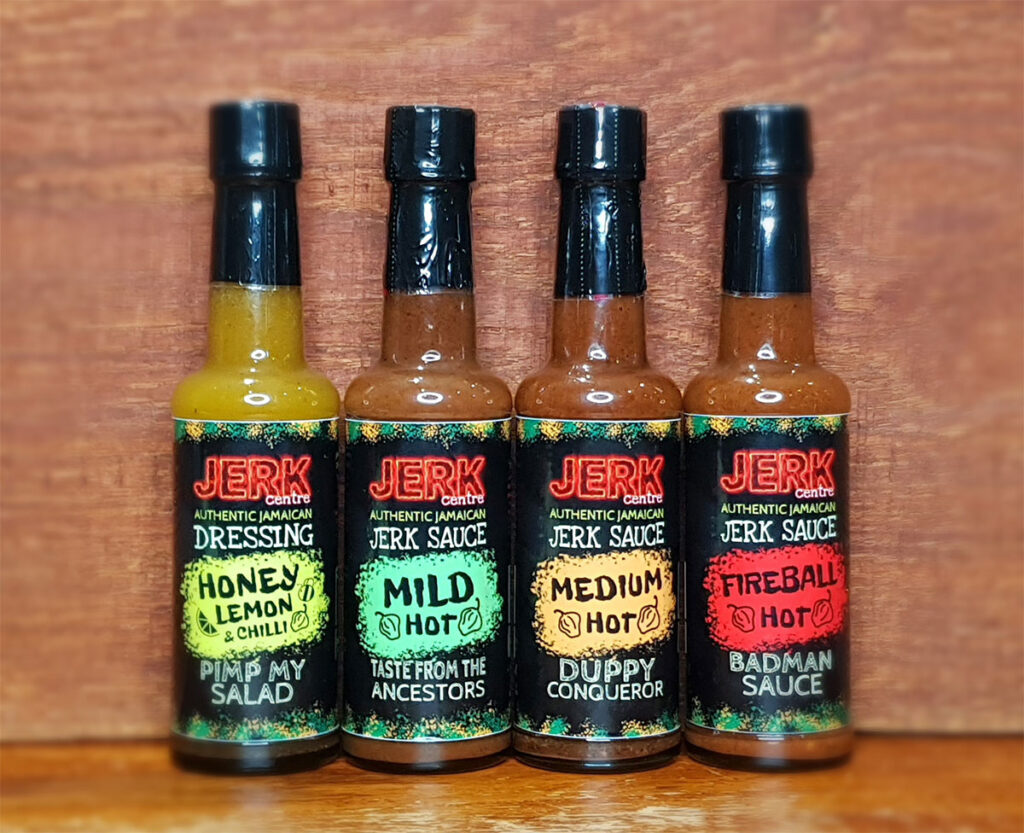 Welcome to the wonderful world of Jerk Centre. Being a lover of all things Jamaican we are proud to present recipes that have been passed down through the family. Jerk Centre is a small family run business set in the beautiful Lincolnshire area. All of the sauces that we sell are hand-made in small batches with the freshest ingredients available, ensuring that only we produce the best for our customers.
Our family have been cooking all types of fish and meat using our special Jerk recipe, for many years and have often been asked, "why don't we sell jerk sauce and why don't we start a restaurant". 
The lockdown of 2020 brought about a new outlook on life. This was the point where my husband and I decided to start Jerk Centre. The rest is history.
If you're new to the Jerk Centre's range, we have detailed descriptions of all our products so have a read, fill your cart and make some room in the fridge.