Jerk Centre successfully hits the spot when it comes to upgrading every meal you make and eat. Now you can achieve that great Jamaican/Caribbean home cooking flavour you've always wanted. Our Hot Sauce and Salad Dressing Collection is a must have for every Kitchen Cupboard.
It is a versatile commodity as it can be used as a dipping sauce for any meal. It's also a beautiful overnight marinade, on Chicken, Red Meat, Fish, Crustaceans and all your vegetables. We promise there's nothing our hot sauce can't Jerk. Along with this there is no dressing more tasty than Jerk Centre's tongue tingling Salad Dressing.
So whether it's cooking on the barbecue, on the grill, in your pots, or pans and ovens, Jerk Centre sauce's delivers outstanding results every time.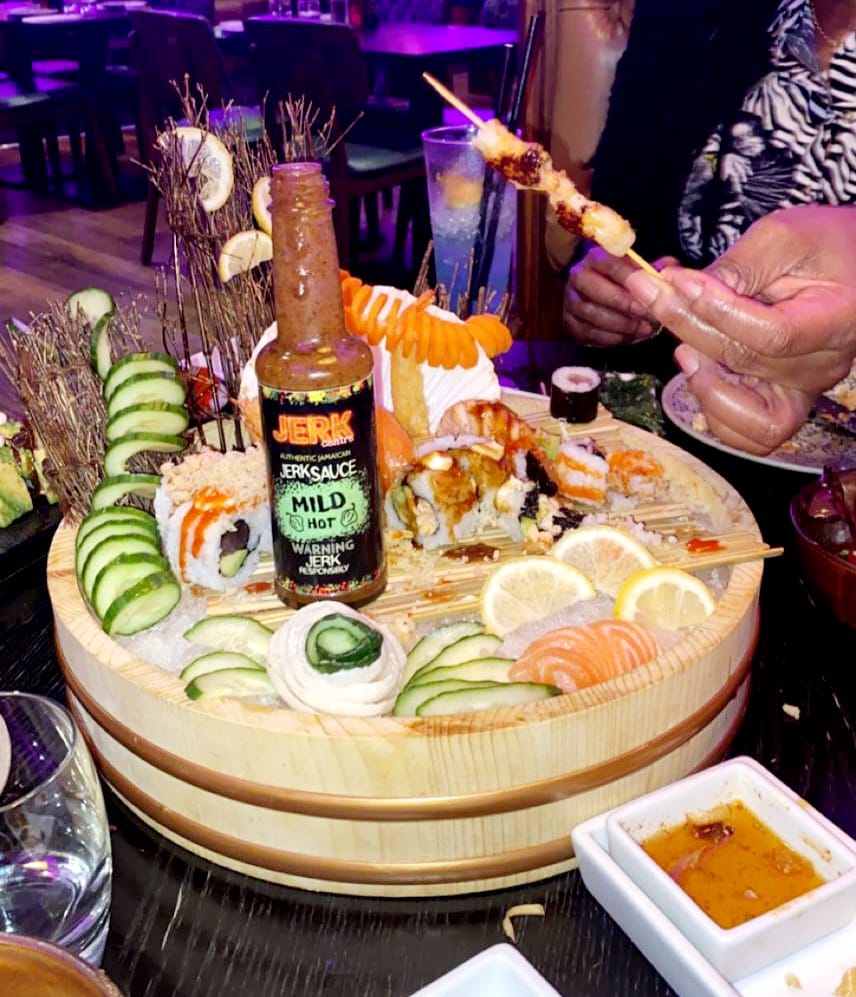 "Don't leave home without it"