Jerk Chicken Sticky Wings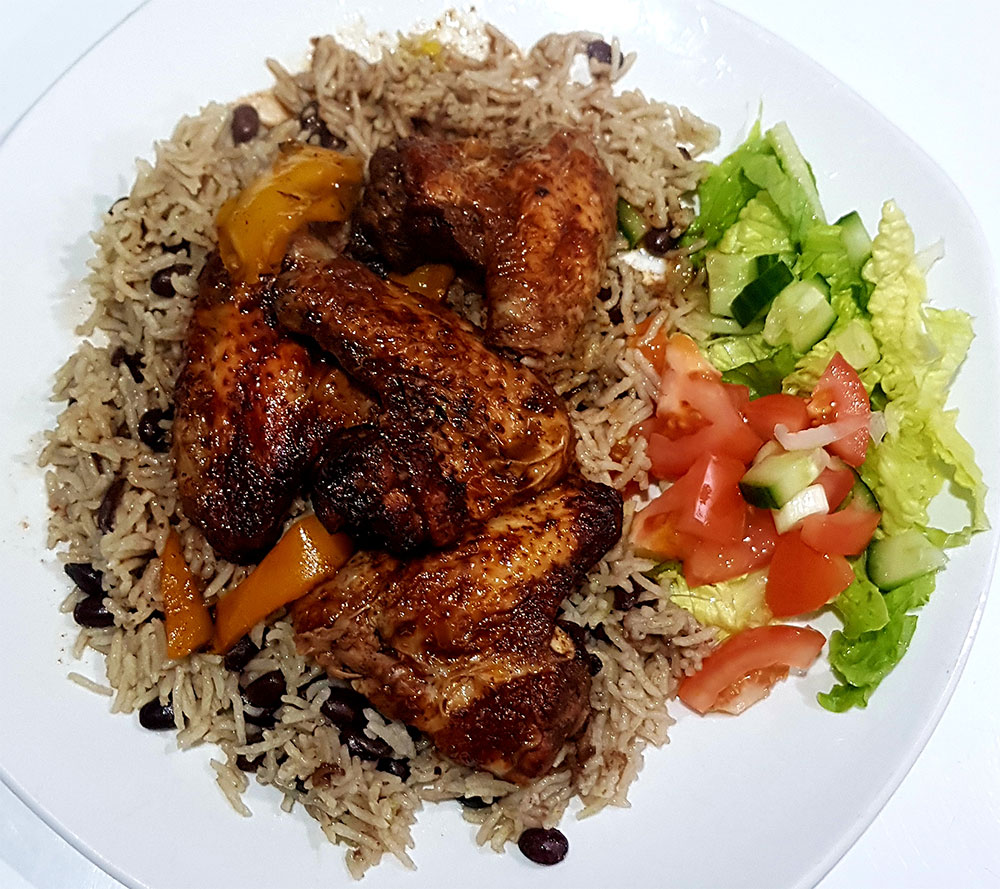 10 large chicken wings (wash with lemon juice and vinegar and cold water)
1 small brown onion sliced
1 red, orange, or yellow bell pepper sliced or chopped
1 spring onion fine chopped
50mls Jerk Centre Hot Sauce
Extra 4 tbs of Jerk Centre Hot Sauce
1 tbs olive oil
25mls water
1 clean bowl large enough to hold all your chopped ingredients.
Place chicken wings in a clean bowl.
Add the 50mls of Jerk Centre Hot Sauce into the bowl with the chicken. Mix till all coated, then cover the bowl with clingfilm and place in the fridge for at least 1 hour.
Next heat the oven to 180 degrees.
Place the raw chicken onto a Greece proof tray and cook for 45 minutes.
Once the chicken gets to 35 minutes, start preparing your vegetables
Heat a medium size pot add the olive oil and the 4 tbs of Jerk Centre Hot Sauce to the pot once simmering add the chopped vegetables to the pot. Add the 25mls of water. Cook it till it's hot.
Next, take the tray out of the oven and turn over the chicken so it can get crispy on the other side then pour all the hot cooked vegetables mixture over the chicken on the oven tray. Now place the oven tray back into the oven for a further 45 minutes.