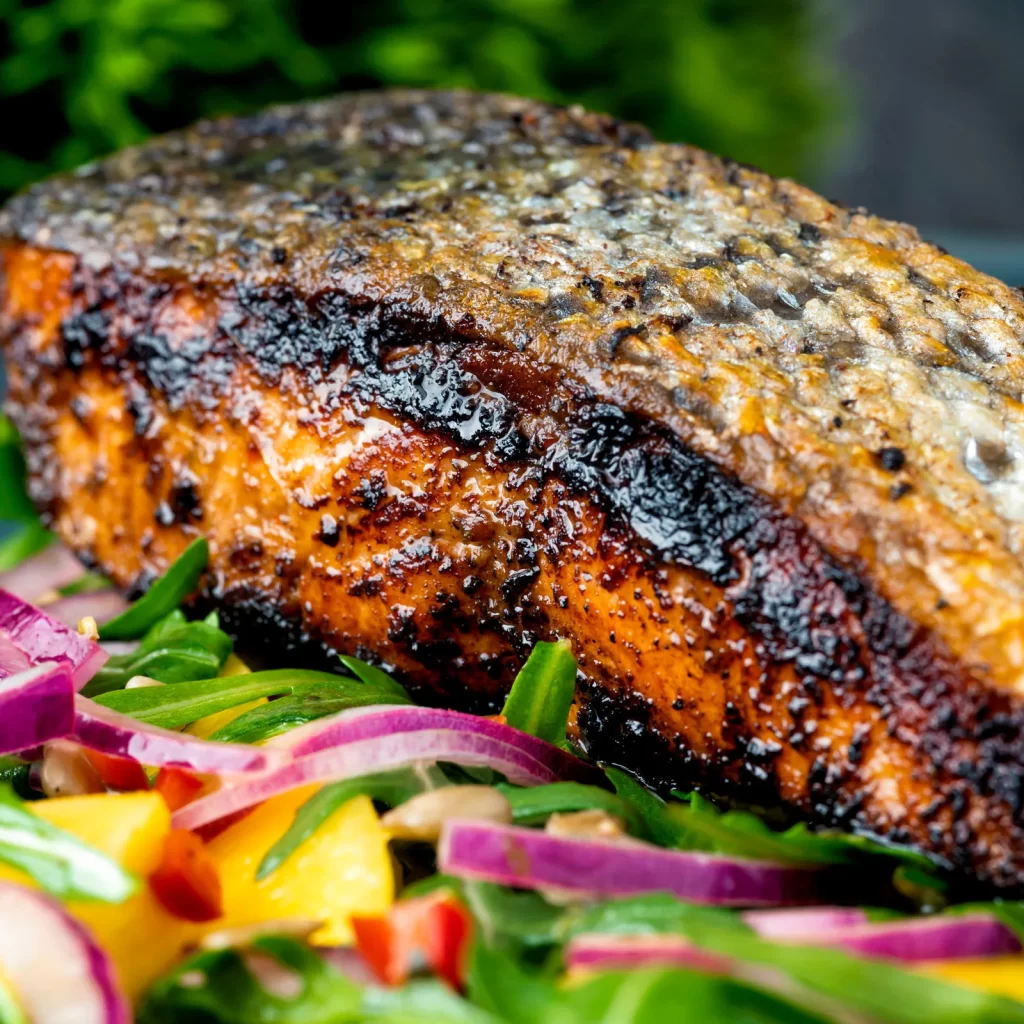 1 clean bowl large enough to hold all your chopped ingredients.
4 sliced Salmon Filets
1 small brown onion sliced
1 red, orange, or yellow bell pepper
1 spring onion fine chopped
1 tbs olive oil
4 tbs of your choice of Jerk Centre Hot sauce.
20mls water
Small Fresh Salad for 2 people
Finely slice 1 quarter of a red onion
2 handful of rocket leaves
1 mango. Remove the seed and chop into bite size cubes.
Half a red bell pepper finely chop
Jerk Centre Pimp My Salad Dressing
Scale and Wash the salmon filets with lemon juice and water.
Heat a large pan, then add the olive oil and the 4 tbs of Jerk Centre Hot Sauce to the pot. Once simmering, add the chopped vegetables, plus 20mls of water. Heat the veg through then add the salmon filets skin side down. Cook until the skin is crispy.  Then remove the salmon from the pan and place each filet, skin side down, onto a grease proof pan. Spoon all the cooked vegetable on top of the salmon. Then cover the entire tray with tinfoil. Now put it into the oven at gas mark 180 for 20 minutes.
Plate up by creating a bed of rocket leaves, sliced red onion, chopped mango and the finely chopped red bell pepper. Pour over Jerk centre's Pimp My Salad Dressing. Lastly place the Salmon filet on top and serve.